Looks who's coming to town next week? Jordan Belfort, the Wolf of Wall Street! And look what he's promoting - ways to make piles of money (and stay out of jail doing it), simply by following his time-proven formula. As if this were 2005 all over again.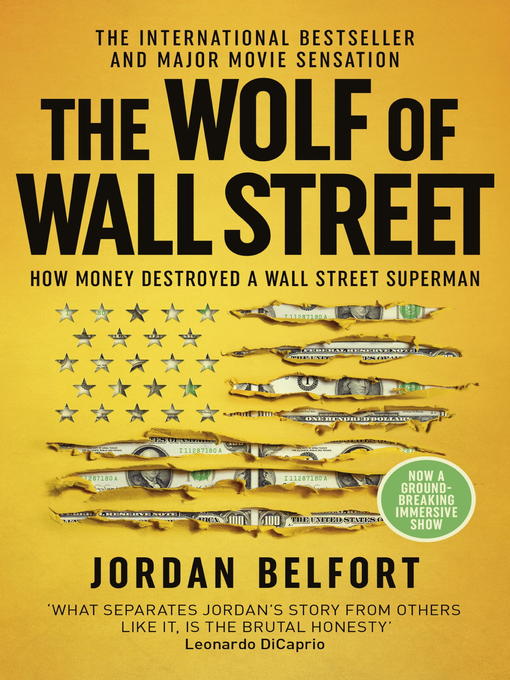 This is part of his "World Tour", which over the past year seems to only have involved Australia (which has been going through a multi-year resources-led economic boom), and now Hong Kong. Incidentally, this event has been re-scheduled twice since late last year. Earlier this week, he was making the final push to sell out two nights of his salesmanship and entrepreneurial seminars in Hong Kong.
According to the event's promoter, attendees can either sign up for the basic, US$113 seminar or, for US$1,270 (over 10x the small-minded peasant's price), they can be a Platinum Member, with the following "unique and exclusive" benefits:



Front row seating, best seats in the house


Personally signed copy of 'The Wolf of Wall Street' book


Invited to attend the cocktail function after the event and hear insider stories from Jordan


A Photograph with Jordan Belfort


The opportunity to personally meet & spend time with Jordan Belfort at an exclusive business lunch organized especially for Platinum Holders the following day
It's your choice, Hong Kong!
What does it say about his view of Hong Kong and its people that he is peddling his wares here, at a time when the world is re-assessing widely held economic theories and policies and still recovering from an easy money hangover from 2008? That people here are still optimistic that get-rich-quick schemes can be bought through one person's system? That people here worship anyone who can build fortune and fame, sometimes through all means necessary? Does he think that Hong Kong people are lacking in its share of gods and heroes or have been living in a reality-distortion field from the rest of the world over the past two years? If so, then here's your chance, Hong Kong - let's be the Wolf! And fast, before true reality huffs and puffs and blows the whole house down!